Join us each Saturday morning at 9:30am for our amazing Bible classes for children ages 0-18!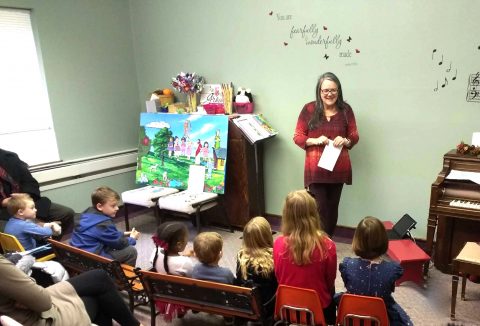 Through stories, songs, and fun activities children of all ages learn what God's love and plan means to them in their daily life.  They also learn to love God & others through a relationship with Jesus.  Our goal is to grow the next Daniels for today's generation.
We have classes for all your children:
     *Kinder / Cradle Roll - Ages 0 - 5
     *Primary - Ages 6 - 9
     *Young Disciples - Ages 10 - 13
     *Youth Study Group - Ages 14 - 18
When you arrive, our greeters will gladly assist you in finding the right class for your child.  Each of our volunteers that teach in each of our classes has passed a background check and has taken a child safety awareness class, so that you can have a peace of mind and feel comfortable leaving your child in a safe place learning about Jesus while you attend a Bible study group of your own. You are welcome to stay with your child if you prefer.
Come visit us when we are open again, and experience it for yourself each Saturday morning. 
Other Children's Ministry Resources:
Your Story Hour has one free story each day due to COVID-19:  
One Mustard Seed's The Creation Case:
Watch the first episode here:
Audioverse's Story Time Adventures: